Make Money Online_11 With Your Own Squidoo Lens

Custom Search
Make money online_11 by creating a squidoo lens is something we already did last time. But surprise! That was only an introduction. Now we have to do the actual writing of the lens but let's recap what we have been doing before we got to this stage:
Step 1: Select a profitable niche.
Step 2: Find the questions and problems people have in the chosen niche.
Step 3. Choose the affiliate products to promote.
Step 4. Find the three key phrases that will help market the products.
Step 5. Write articles on each of the key phrases.
Step 6. Submit articles to Article Directories.
Step 7. Create a Blog Rich in Keywords.
Step 8. Create a Squidoo Lens.
Make money online_11 with squidoo lens is such a good idea to be able to work from home and share one's passions, hobbies, ideas or online business. You can start your own group (This has been suspended at the moment, so it is important to join existing groups, see the "Lensography" at the bottom for more information and select one or more of groups to join.) Like-minded people share a common area on the web. Squidoo Groups are the way to do it.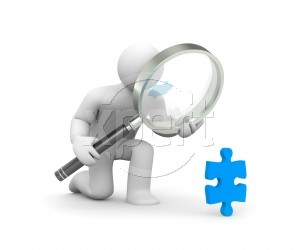 Here are the steps for creating a squidoo lens:
1. Click on "make a new lens". This is on the right hand side. It will ask you what your lens is all about. This will be the title of your lens. Don't worry if you are not 100% sure as you will be able to change this later.
2. For this step, squidoo basically wants to know what you want to do with your lens. I suggest that you leave the selected button for now.
3. You have to select a unique name for Squidoo. Why unique? Because there should not be two web page titles alike or the search engines will go crazy where to send anyone who searches for a particular topic. The title and URL of your lens will be the result of this step. It will be similar to this: http://www.squidoo.com/creating-lenses The last two words are the unique names of your lens that Squidoo approved. It will change each time you create a lens depending on the content of the article you want to post there.
4. After several tries, Squidoo will tell you if your title is accepted. Be patient for it will search its vault of millions and millions of titles to see if your choice has already been taken. It is after your page has been accepted that you will be asked to enter three keywords from your article. Write the best ones for which the web surfers will find you. Now it is time to wait for the squidoo lens to come alive.
You can now see the basic lens structure. At this point you can click to reorder the modules button. Erase all except those marked. But you know what? They want at least four modules to approve your lens. You can add more modules later. Click on save after deleting the modules you are not going to need for now.
The last thing to do is to copy and paste the information you have like the article you wrote in Step 5. Change the title of the module before you publish it as everyone has "NEW" . Otherwise you will not get approved. It is also good to divide your information into three or four modules as this will receive a better rating. And better rating could lead to make money online_11.
After you publish it, you can see the status of your lens by going to the dashboard. Once you see the green tick (when you have at least four modules), then it is approved and you can join the groups and vote for other lenses. The more groups you join the more the search engines will find you.
It also makes sense if you make a few lenses to write a Lensography or sitemap as it will hold together all the link details of your group. Link all your lenses to your articles at ezine directory. Thank goodness, that's done. Next time we can go to step 9 at last. Don't you worry. There are only two more steps left. Now hopefully, we can start to make money online_11.
Please sign up for alerts and tips on top or at the bottom of this page which you will get every week. You would not want to miss that as it will be full of ideas on debt reduction, wealth building and the like. If you want to make any comments or other feedback, please fill in the contact form below so I can send you my email address. This is to avoid spam.




Refresh Make Money Online_11
Return from Make Money Online_11 to Debt Challenges Home Page for the Disclaimer.


"Where Do You Want to Go Next?" You didn't find what you were looking for? Search for it at Google right here:

Custom Search

Copyright © 2008-2009 http://www.debtchallenges.com/makemoneyonline_11.html All Rights Reserved