Debt Problem At Christmas - Handling This Is Never Easy

Custom Search
Debt problem at Christmas and solving it is kind of paradoxical, isn't it? Yet as parents we have to teach the kids the values on giving presents during this time of the year. We're happy to see all the packages piled up under the tree but excess is against all the message and teaching we have been trying to impart to the kids.
We tell the kids all year that money does not grow on trees yet here we are, we overindulge. We try to fight this challenge knowing all along the budget is tighter and the poor gets poorer still. So what do we do to enjoy this season of giving? The challenge of keeping both principles and the joy of giving intact is never easy to meet especially at Christmas.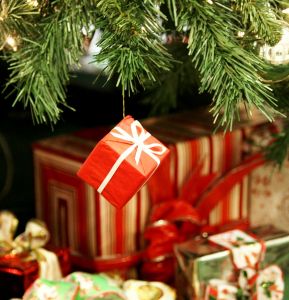 Here are some suggestions to keep the debt problem at Christmas easy on the mind:
Be comfortable talking about money with the kids not just during the holiday season but all year round.
Talking about bills and mortgages might overwhelm the kids so focus on the money values like limiting electronics and toys.
Talk about the values you want the kids to have as adults. For example, in our household, parents pay for their children's college education. They will not stop at anything to send their children to college. They will mortgage the house and sell the family heirloom and jewelry just so their kids get to go to college.
Discuss the ads they see on TV about Christmas toys and gadgets. They can choose just one but in return they have to give up one of their old toys to an agency that accepts donations.
Talk about how the family can enjoy the holiday without spending a lot of money.
A special day with father and mother is better than another toy that will only give pleasure for a few minutes while the former will build memories to last a lifetime.
Prepare coupons as gifts like giving a half-hour massage, washing dishes, a half hour of watching TV and such as Christmas presents.
The holiday will then mean a bit more than what the stores can offer. But if you still find you have debt problem at Christmas despite all the good intention and all the gifts have been bought and wrapped with the credit cards maxed out, here are some ways to chase away the blues:
Put away the credit cards; don't use them until every last bit has been paid off.
Gather up all the bills and get the total debt problem at Christmas you have accumulated. Write down each debt with the corresponding interest rate.
Look at your budget and see how much money you have for paying your bills. Write this amount for paying off debt down
Give each credit card company a call and ask to lower your interest rate. They will more than likely agree.
Write down each debt with the new interest rate. From this list decide which one to pay off first. Arrange them according to the order you want to pay them off. Some pay off the smallest amount first. Others start with the highest interest.
Pay more than the minimum amount due on the first one on your list and pay just the minimum amount due on the others.
After you pay off the first one on your list, cross that out and attack the next item. Rinse and repeat.
In all this process, remember not to use the credit cards. Just put them away in a safe place. Don't cancel them as this may impact your credit score and do start an emergency fund for some unexpected expenses. The spending habits have to change or you won't get rid of the debt problem at Christmas.

Debt Problem at Christmas, How to Avoid it the Next Time Around Debt problem at Christmas may be too late now to avoid it this year. But there are things we can do to make the next one a debt free Christmas. Learn from this holiday season by keeping a budget on all the expenses incurred this season. You will be able to check what were the expenses and learn from these what you can avoid next year.
Get Christmas gift cards at $10 and $20 a piece to put away as a savings account for the holiday. Shop all year round for bargains and join a Christmas Gift Exchange. Instead of buying for every person in your list at work, get a gift for one and the others do the same.

If you want to make any comments or other feedback, please fill in the contact form below so I can send you my email address. This is to avoid spam.




Refresh Debt Problem Christmas
Return from Debt Problem Christmas to Debt Challenges Home Page for the Disclaimer.


You didn't find what you were looking for? Find it quickly at Google right here:

Custom Search

Copyright © 2008 http://www.debtchallenges.com/debtproblemchristmas.html All Rights Reserved