Compare Debt Consolidation Loans Before Making a Commitment

Custom Search
Compare debt consolidation loans to see which one will give the best deal. This is what one has to do when consolidating several debts into a single loan. This is one way to save money and to get control of the finances. Remember that while no one is immune from getting out of control with the debts, still it is not honorable not to try hard to be debt free.
It is just too easy to get caught under a heavy debt load with high interest. In this case, monthly payments can become unmanageable. One way to deal with this is through consolidation but you have to compare debt consolidation loans before making any decisions. It may be to your advantage to take out a single loan that has a lower interest rate.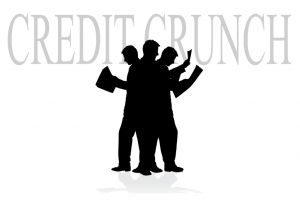 You can use this to pay off the other loans. This will be easier to manage as you will only have one monthly payment. If you stick to the terms and not spend anymore unnecessarily, you will be able to pay off your debts faster and it will be at a lower rate.
You want an example of how this works? Here it is:
Store Credit Card = You owe $5000 at 18.9% interest with monthly payment of $100
Bank Credit Card = You have a balance of $4000 at 17.5% interest with monthly payment of $80
Car Loan = You owe $11,633 at 6.97% interest with a monthly payment of $359.00
After doing your homework, you apply for a five-year home equity loan for $20,633.00. After you have studied all the terms from the different companies, you settle down for 7% interest rate. And now your new payment each month is $409, a good $130 less than what you have been paying before.
Sounds better? You bet. With such lower interest rate, not only is your monthly payment lower but also you will be debt free in five years. How much total interest is that altogether? You'll pay a total interest of $3880. Now compare that with the total interest it would have cost you under the old regime. It's $5541!
So the question now is: Should you consolidate? Not until after you compare debt consolidation loans. Check out each option and see which one fits the best. There are advantages to consolidating. For one thing you do not have to make different kinds of payments every month. One payment will take care of all the debts.
If the debt collectors have been hounding you, after you compare debt consolidation loans and make the choice, the debt collectors will get out of your way. They will hound you no more. You will be more at peace. Another good point is the fact making this choice will not harm your credit rating. As a matter fact, it may even help improve it.
There are some negative points to consider though. If you take a home equity loan, your home is your collateral so you have to stick to the terms or run the risk of losing your home. Then some people may believe they're home free when in fact the debt is still there. So be careful not to let this false sense of security make you run up your credit again.
Oops! I went over my limit again and I have not even listed the three different ways you could pay off your loans. But the good news is I will have another day to finish this article off. Watch for it, will you? Meantime, please don't make any decision until you compare debt consolidation loans.

If you want to make any comments or other feedback, please fill in the contact form below so I can send you my email address. This is to avoid spam.




Refresh Compare Debt Consolidation Loans
Compare_Debt Consolidation Loans
Return from Compare Debt Consolidation Loans to Debt Challenges Home Page for the Disclaimer.


You didn't find what you were looking for? Search for it at Google right here:

Custom Search

Copyright © 2009 http://www.debtchallenges.com/comparedebtconsolidationloans.html All Rights Reserved