Paying Off Debt- A Good Idea or Bad?
Paying off debt is a challenge many have to face.  But amidst the frantic and overwhelming problem, some may have forgotten to weigh in the pros and cons of this issue.  Does this mean it is not a good idea to be debt free?  No, not at all.  It is just so people will make the smart moves in settling their debt.

Cashing in the retirement savings, for example, is a testament to the wisdom that not all paying off debt scenario is a smart move.  Most retirement savings are in a tax-free account and as such they increase in value tax-free.  In the same vein, it is also a bad idea to pay off debt at the expense of putting away some money for retirement.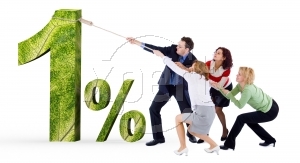 How about paying off the mortgage?  Think before you leap on this one.  While it is true that it is satisfying to see the loan on the home go down fast, it is still not a good idea to do this if there are other loans that are incurring higher interest rates.  Besides, there are places where mortgage interests are tax deductible.

Here is another argument against paying off debt.  There are cases when the bills are impossible to pay off.  You have already cashed in your retirement savings and used the equity in your home to pay off some debt, but still they keep piling up due to situations beyond your control.  It has become so hopeless that it is time to throw in the towel.

When this happens, the credit counselor will usually not tell you to apply for bankruptcy.  He may just tell you to seek help from a lawyer.  So if the credit counselor can no longer help you, it is time to file for bankruptcy.  This process will give you the fresh start that you need.  It will protect your home and your retirement savings.  You will not be destitute due to bankruptcy. 
   
Now that we have the good, the bad and the ugly out of the way, it is time to focus the attention on the different ways of paying off debt.  Knowing and understanding what they are will help in choosing the best method that suits the particular lifestyle.  Here are the seven ways:


Debt settlement program is a smart move but it is not the only way.
Debt management is a program where a credit counseling company will help you create a payment plan that has been agreed upon by the creditors. The interest rate may be lowered and the late fees waived.
Bill consolidation may be the way to go if you need to consolidate bills. A loan consolidation company will negotiate with the collection agency or the creditors to lower your interest rates and waive the penalties and fees that may result in a lower monthly payment.
Debt consolidation loans is a personal loan that consolidates the debt into one monthly payment. This is not available for those who have bad credit.
Your own repayment plan will help to pay off debt without the assistance of companies. You can attend free counseling sessions where they will help you evaluate your current financial situation, create a budget, and draw up a repayment schedule. While you're doing this, avoid using the credit cards.
Christian debt consolidation is a form of consolidation services with a twist involving Christian values while helping you pay off the debt. Some will charge a fee.
Debt settlement companies can negotiate with the creditors to reduce the balance of your debt. This will help avoid salary garnishment, harassing phone calls and other legal actions the lenders and collection agencies may undertake.
Conclusion
There you have the different options for paying off debt. Study them carefully and don't sign up for the first one who contacts you. Research three different companies, ask detailed questions and from there make your choice as to the best way of
paying off debt
.
How about you? Have you done or heard of someone paying off debt? How did that go?
By Roger Guzman, M.D. and Evelyn Guzman
Wealth Trigger
will inspire you to go debt-free. Dr. Joe Vitale says "Give Me Five Minutes And I'll Show You How You Can Go From Being Dead Broke To Abundantly Wealthy In Less Time Than It Takes Most People To Get A Raise At Their Job!" It comes with a 60-day money back guarantee.

Refresh
Article 92 Paying Off Debt- A Good Idea or Bad?
Article 94 Debt Consolidation Mortgage Loan, Use Common Sense
Return from
Article 92 Paying Off Debt- A Good Idea or Bad? to Debt Challenges Home Page for the Disclaimer.

Don't Miss Reading These Related Posts.


Article 90 Bad Debt Credit Card, Know When To Borrow
Article 84 Consolidate Debt or Loan of Student, Start the Research Now!
Article 74 Consolidate Student Loans, But Do Some Research First
Article 78 Consolidate the Debt or Loan of Student for a Simpler Financial Life
Site Map of Debt Challenges for Easy Navigation
Please sign up for our free ezine entitled "Save and Earn Money" Newsletter. We will publish this once a month where you will read about some encouraging news, positive experiences from others who want to share them with you. And you can unsubscribe anytime. Just sign up in the form below.
If you want to make any comments or other feedback, please fill in the contact form below so I can send you my email address. This is to avoid spam.