Go Debt Free and Have the Freedom to Be You!

Custom Search
Go debt free was the mantra a friend followed all these months and now he can honestly say he has gone through a difficult but satisfying challenge. Now he wakes up feeling good every morning knowing he owns everything that he has: the house, the car and everything inside the house.
How did he get out of debt? It was not easy but he did it with the help of his wife and family. They gave up things that they thought they needed but found out that they just wanted them. They really didn't need the things they gave up. But just the same, they sacrificed but were determined.
First thing they did was list down all they owed. It was a surprise to them all how much they owed. Listing them down made them see the reality of the trouble they were in. It would have been impossible to start their effort to go debt free without facing the cold hard facts of their debt.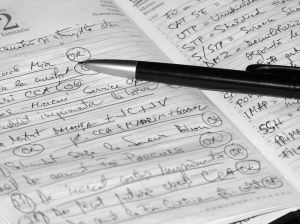 While facing this problem they didn't lose that bright picture ahead of owning everything they have. Their dream is there urging them on. And almost right away believe it or not, they started to build their wealth. Sh, don't tell anybody for they don't want me to reveal it just yet. But I will tell you all about it while I build this website.
Do you think my friend did go debt free all by himself? No, he could not have done it without the help of his family but they were determined to eliminate the debt and to start building wealth. They had to do a budget and stuck with it. But the thing that motivated them to keep going was the number they put up on their bulletin board that said how the money they owed was going down.
Do you think they could have done this with the use of the credit cards? Not on your life. Now I'm not saying that credit cards are bad. They are good if they are used in a responsible manner. Say if there is a sale on something that you need badly. Just look at your discretionary fund to see if you can afford it. Only then should you use the credit card knowing you can pay for it when the bill comes. If you can't do this, then just say no to credit cards.
My friend didn't want to be in that corner again wasting his energy on a lifestyle that is empty because it wasn't his own. They were living from a month's paycheck to the next month's income not knowing there will be enough to pay all the bills. Oh, I'm telling you, that was some stressful life. They were desperate.
Now with all their effort, they have peace of mind. No longer do they regard their house as their own personal ATM and write a check on a line of credit with their house as the collateral. Instead they have a budget that they religiously followed. They have a weekly family meeting where they do a review as to where they are financially. That is the story of how they were able to go debt free.

If you want to make any comments or other feedback, please fill in the contact form below so I can send you my email address. This is to avoid spam.



Refresh Go Debt Free
You didn't find what you were looking for? Search for it at Google right here:

Custom Search
Return from Go Debt Free to Debt Challenges Home Page for the Disclaimer.



Copyright © 2008 http://www.debtchallenges.com/godebtfree.html All Rights Reserved