Affiliate Marketing Without Website? An Enlightening Experience

Custom Search
Affiliate marketing without website? Is it possible to earn money from this? This is the question many ask and rightly so because there are conflicting recommendations online. Some say a website is a requirement while others say it is not necessarily so.
Both I believe are right. To be a big success, a website is necessary. But the question on how to make money with affiliate marketing without website should also get an affirmative answer. It has been proven that one can promote the affiliate products in different ways.
There are many ways you can promote affiliate products without website. You can write to groups of like-minded people, join forums and do email marketing. There are many more and we will discuss some of the methods so you will know how to make money with affiliate marketing without website.
Let's start with email marketing. You can promote affiliate products by putting links to them in your emails. When the reader clicks the link, it will go directly to the merchant's website. You can tell from this that you do not really need your own website but this does not mean you don't have any work to do. Let me explain it further in the next paragraph but first the photographer who allowed me to use the graphic below wants me to put this link to his site at http://www.shop-bright.com/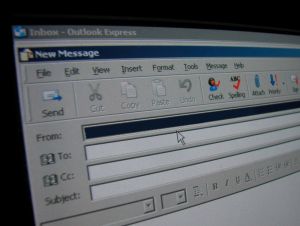 You must make sure your email contains a brief but a complete description of the product you want to promote and sell. The only thing here is that you will need a list of email addresses. There are some for rent but I doubt if they are as effective as your own list. Besides you don't want to be thought of as a scammer.
Try and start joining forums or even chat forums to see if you can get prospective buyers. When you type in your message, make sure it is clear, simple and straightforward. It should relate to the topic of conversation or the other members will not listen to you. Some will even feel outraged.
You can also do some promotion offline. You can use the classified ads to promote your affiliate products. Just make sure the link you provide has your affiliate ID in it. Flyers can also help but this may be a more expensive proposition whereas there are free classified ads where you can post the affiliate product you are promoting.
Writing free e-books is another way you can make money with affiliate marketing without website. Write a simple and easy to read e-book that will be useful for the readers. It needs to be in relation to the products you intend to sell. Put a link and maybe give tips so they will be much more interested to click the link. This is one method you may use so the readers will turn into buyers of your affiliate products.
Writing in forums is another way. What you can do is to start joining forums related to the affiliate products. Just make sure you register to those forums that have a lot of members. Then try to start or answer questions in the forum with the members. You are not allowed though to put any promotions in your post. You are only given the right to put your signature and the affiliate links at the end of your posts.

Writing articles that are very useful for the readers is another way. Put the affiliate links in the resource box to make sure they will click it and to be directed straight to the merchant website. Here's one way: You Can Make Money Writing=There's a way here you can earn money without a website.
Now you know you can promote your affiliate products through different ways. You just need to see what best suits you. The methods given that are used by many are writing to forums, writing articles, email marketing, and offline promotion like classified ads.
You don't need to have a website for any of the aforementioned ways. But of course, in the long run you will still need one. But for a start, you just need to follow these methods to promote your affiliate products. You can start implementing this as you now know how to make money with affiliate marketing without website.
I placed the following ad on Inet:

Affiliate Marketing Without a Website Internet marketing without a website is possible. How? Sign up to be an affiliate say at Clickbank, find a product to promote through writing articles with the link to the product in the resource box. Some do not allow affiliate linking direct to merchants though. You can also post in forums, participate in discussion and give good tips and put the link to the product in your signature. You can also do pay per click but this may not be good for those who are just starting.

If you want to make any comments or other feedback, please fill in the contact form below so I can send you my email address. This is to avoid spam.


Refresh Affiliate Marketing Without Website


Return from affiliatemarketingwithoutwebsite to Debt Challenges Home Page for the Disclaimer.


Affiliate Marketing in 7 Steps


Affiliate Marketing and the Benefits


Site Map of Debt Challenges for Easy Navigation


"Where Do You Want to Go Next?" You didn't find what you were looking for? Search for it at Google right here:

Custom Search

Copyright © 2008-2010 http://www.debtchallenges.com/affiliatemarketingwithoutwebsite.html All Rights Reserved